Address
Sutch lane, Lymm (between Oughtrington Lane and Pepper Street)
Further information
Sutch Lane
Sutch lane is a lovely bridleway between Lymm Village centre and Lymm High School & Spud Wood. Sutch Lane runs parallel to the canal tow path (on the opposite, south side of the canal) but feels a very different route to the tow path, being under tree cover and with good views of St Peter's church.
Whilst Sutch Lane is the main active travel route between a large section of Lymm, and the High School, it's not reliably useable during the majority of the school year due to the mud.
Sutch Lane does struggle with drainage on a few sections - mostly it's possible to avoid the mud by skirting around - the routes are very clear. There are a few sections towards the Oughtrington Lane end that are likely to be deep, sticky mud - there are some wooden boards in the mud intended to be used as 'walk boards' but wellies or good walking boots are essential except during extended dry periods. There are suggestions that Warrington Borough Council (the responsible authority) are seeking to address these issues, but there have been no commitments made.
St Peter's Church and Sutch Lane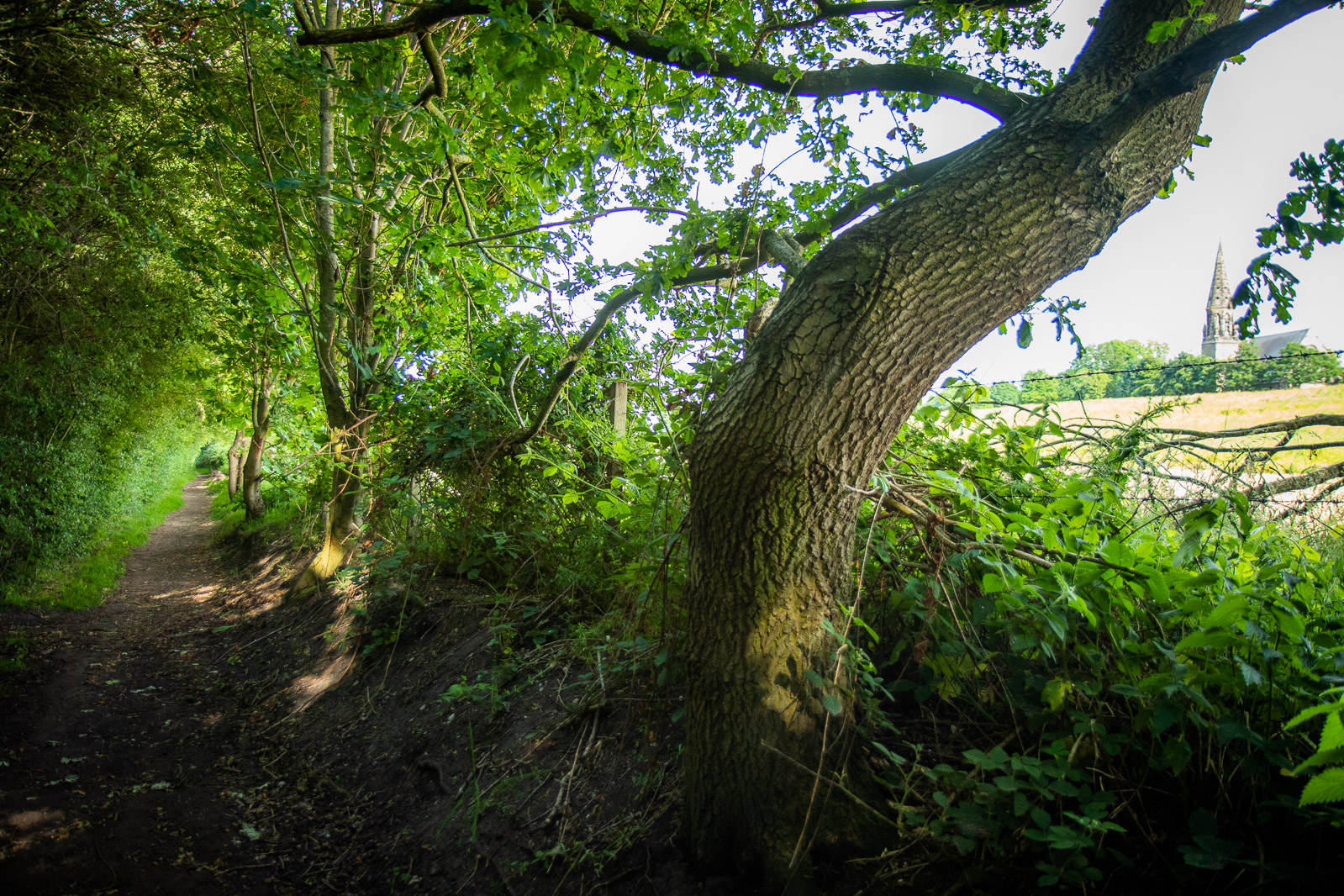 Reporting issues
Any issues with the Sutch Lane should be reported to Warrington Borough Council here via their website. You can phone WBC on 01925 443322 to report issues, but it's much, much easier to report via their online ticketing system (website).
Changed
4 months 3 weeks ago